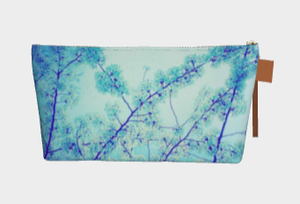 Blue Spring Makeup Bag
Regular price $35.00 Sale
Beautiful makeup bag to carry your beauty essentials with style. Designed with a picture of a blossoming tree taken in Spring.
Features:
-Made from durable canvas with ykk zipper and inner pocket
-Denim lined which provides a soft structure for your carry-all.
-Vibrant printed canvas: 100% polyester textured canvas shell withstands everyday use while looking great.
-Inside Pocket: inner pocket in denim to help you stash smaller items.
-Metal brass zippers
-Vegan Leather Pull Tab Side to give you an extra grip on your carry-all.